Thought I'd start a GEN 3 Performance thread specifically for windows. This could be for windows 7 or 8. Please post the model of your computer, or the specs of your computer if you built it. Please post the drives that you have installed in the unit as well.
Darth's SPECs:
CPU - INTEL i7 4770k HASWELL
MB - GIGABYTE GA-Z87X-UD5H
MEM - 32 GB
GEN 3 with 4 1TB Black drives plugged into Motherboard:
http://www.amazon.com/Western-Digital-Ca…+black+1tb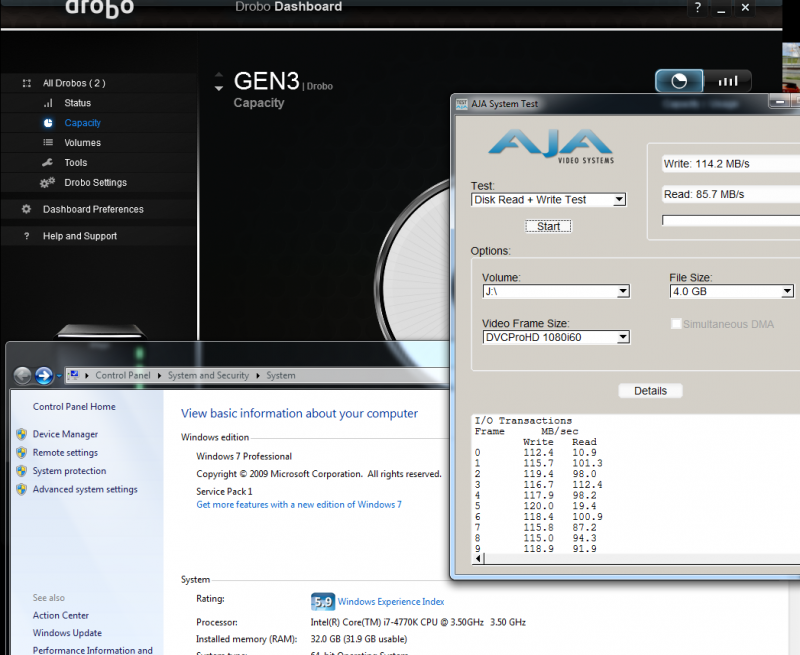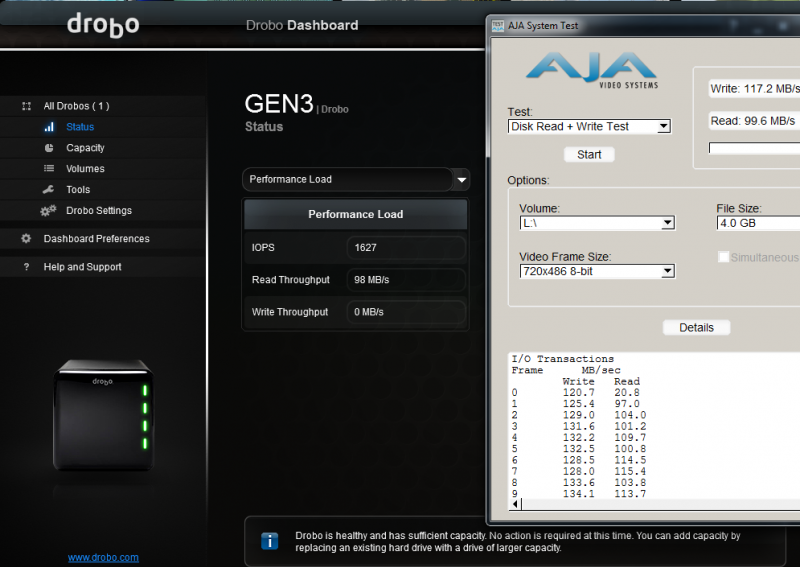 GEN 3 with 4 1 TB Green drives plugged into Motherboard:
http://www.amazon.com/WD-Green-Desktop-H...B006GDVREI
Obviously the Black drives will provide a slightly higher performance, but according to dashboard they did hit a higher IOPS ceiling at 1627 vs 649 on the green drives. The speeds were only slightly better on the second run with the black drives, where I nearly got just under 120 MB/s writes and just under 100 MB/s read. I would like to do some testing with different USB 3.0 PCI cards, but have not picked one out yet, as I am wondering if I can get even better performance with a separate USB 3.0 PCI card.
If anyone has any recommendations for PCI cards, please feel free to share. Windows 8 setups are welcome as well!