Working for a new boss (3 months in) small office (me, receptionist, boss) and he has never done backups…for 15 years.
heavenly sound clip
So i suggest a Drobo and Droboshare, YEAH !

connect drobo to my machine with firewire, load all the new dashboard and drobo firmware updates etc etc. Sweet. My boss moved his office to his house and built a studio there. He got a contractor to come in and do the setup, and this is where the hiccup is. View the setup…
the modem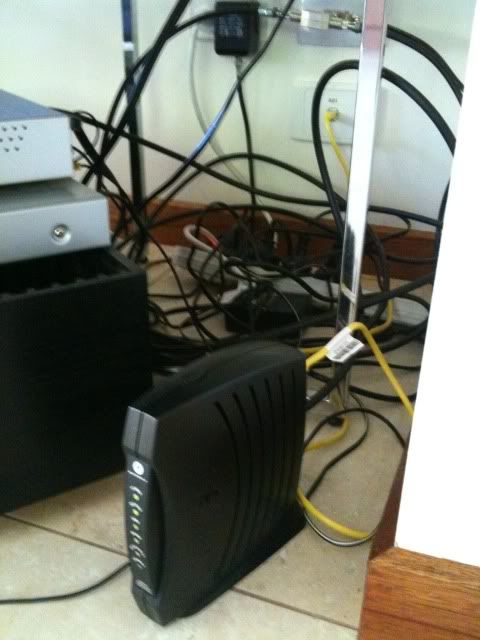 no idea

shoty network box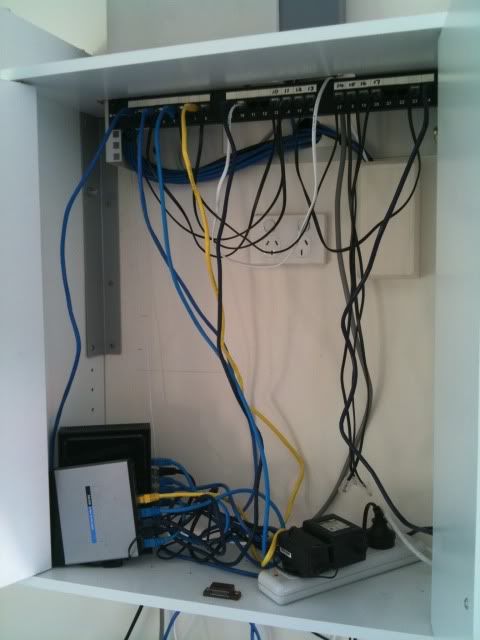 switch ?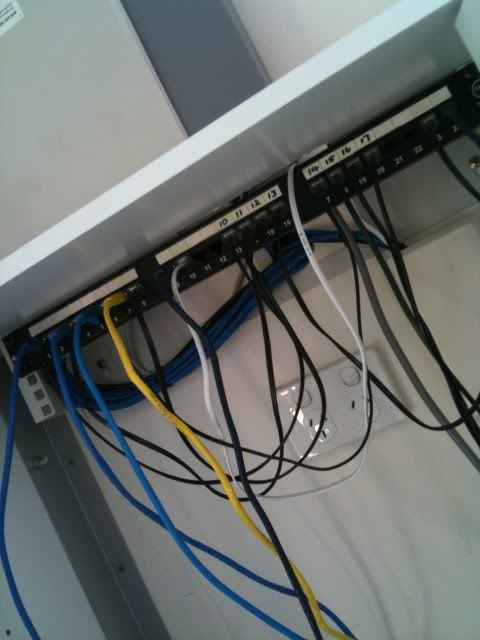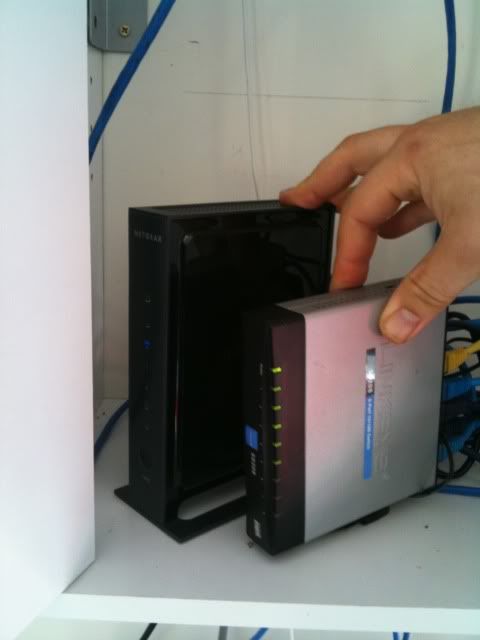 So…
it wont show up, when connected to the router ( either of them ), and my boss has left this upto me to organise/fix. Currently it has no drives in it, they are being delivered seperate.
I run the same setup almost at home ( BoB, TP-Link switch, Drobo/Share, 3 Mac's, aTV Xbox etc etc… ) but I can't get this machine to see the drobo. I logged into the router and found the droboshare IP, but when i try and SMB into it, it asks me for the Volume password…which isn't set as factory its an unlocked drive…
My thoughts are to wait for the drives, format drobo in FAT32 (mac&pc) and then drop it back on the share and hope it works cause two things my boss is, a tightass and impatient.
Anything else i can do to get the drobo to show ?
(ps, with no drives, the drobo still showed up on the dashboard, but just said it was empty in the piechart.)
Cheers,
Steve