Hey Guys,
I bought a droboshare and am having trouble getting it to load the 2nd volume i created. The first volume is called drobo and house's all my itunes media. The second I partitioned into 4 to back-up all the macs I have have home.
When I connect the drobo via firewire both volumes appear and can be accessed. When i connect the drobo to the droboshare and check the dashboard, both volumes are there but the second volume has no name. Also, on my mini which house's the drobo dashboard software the dshare doesnt appear in shared volumes, I had to manually look for it with its ip address. ( i have all my machines connected to a netgear router with a complicated setup )
any help or idea's ?
firewire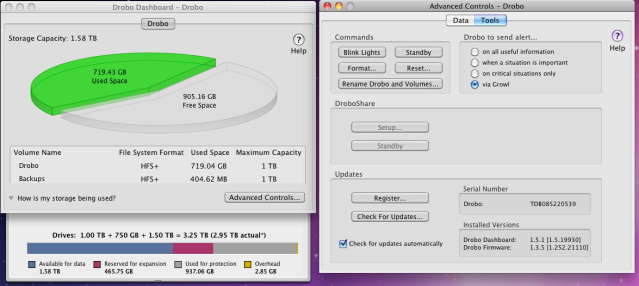 d-share