My Drobo FS can't be seen, even though all the lights are green and blue.
The firmware and Dashboard are up to date.
When I turn the unit on, after a few seconds I get this screen: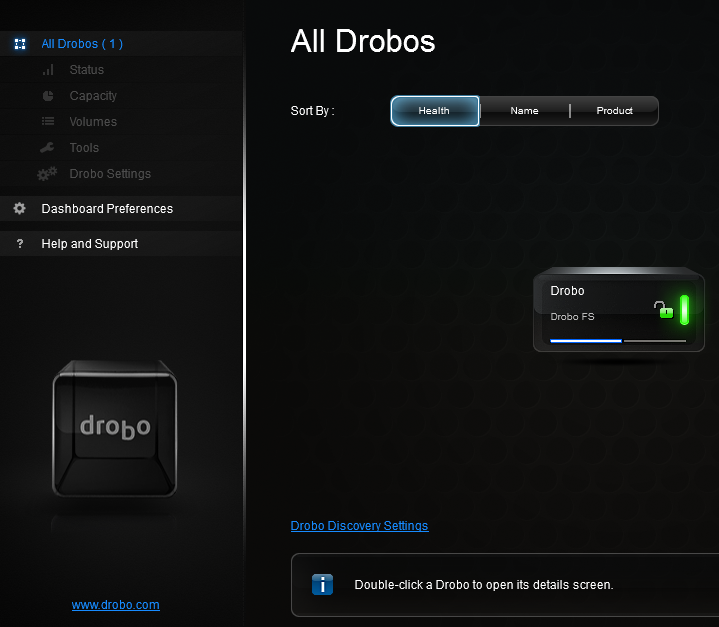 After a double-click on the Drobo icon, I get taken here:
All looks good so far, then I get the message "Your Drobo is in the final stage of starting up. This will only take a few more seconds."
Then after 5 minutes I get this screen telling me there are no Drobos detected.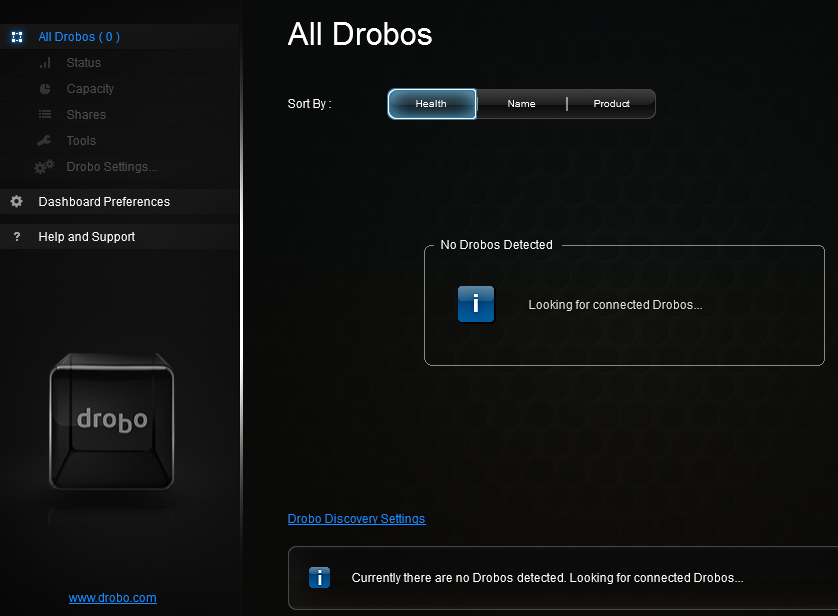 What can I do about this?